Attention Sylvester Housing Authority High School Seniors.
Are you planning on going to college? Are you looking for scholarship opportunities?
The PHADA scholarship was created in order to encourage academic excellence and community responsibility among high school students, PHADA has implemented a scholarship program for graduating seniors who are preparing to enter college. PHADA will award three scholarships to deserving youth currently residing in a PHADA member agency.
See the flyer before for more information.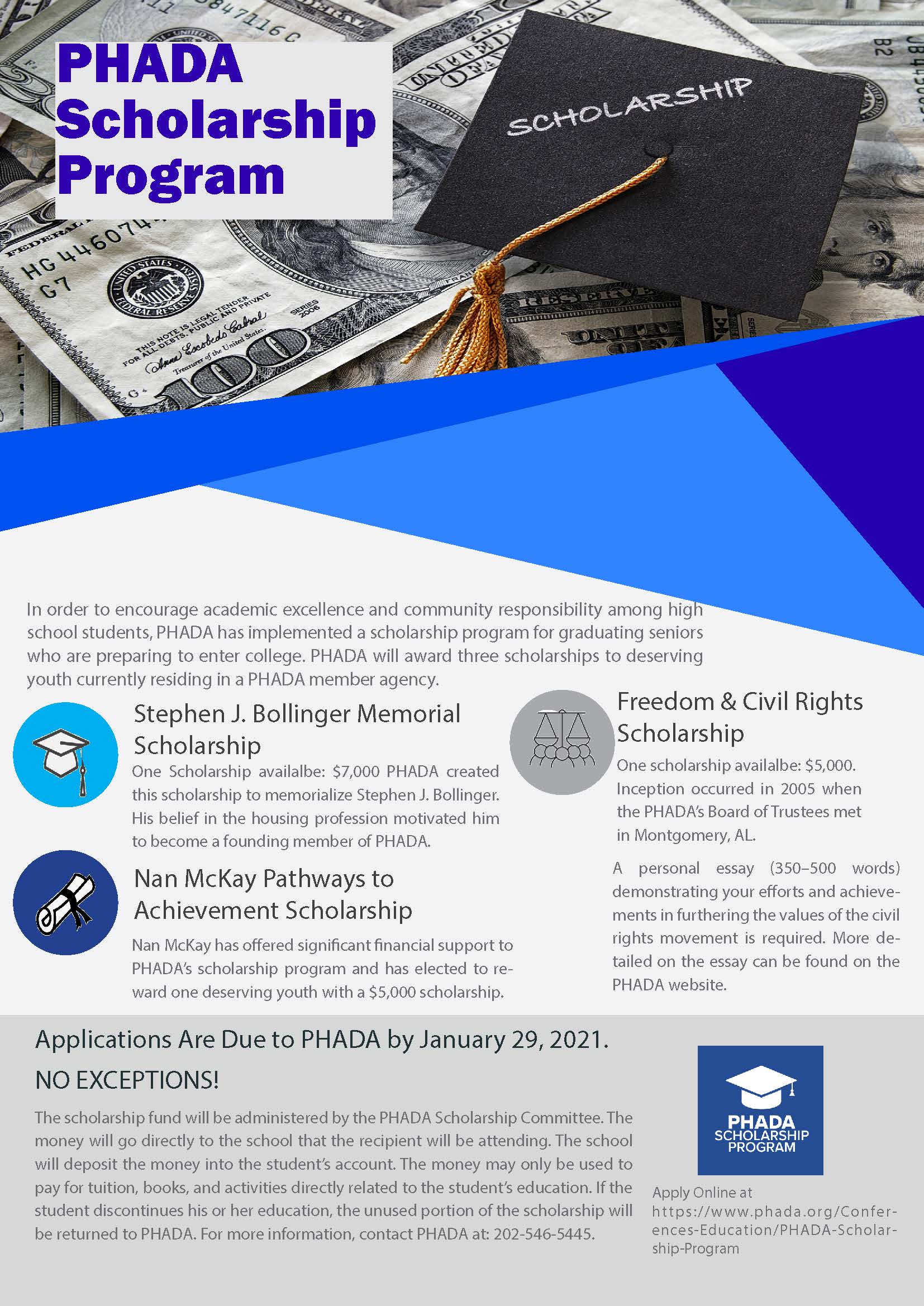 To apply online use this link.
https://www.phada.org/Conferences-Education/PHADA-Scholarship-Program